Meet Your Home Inspector – Jon Weaver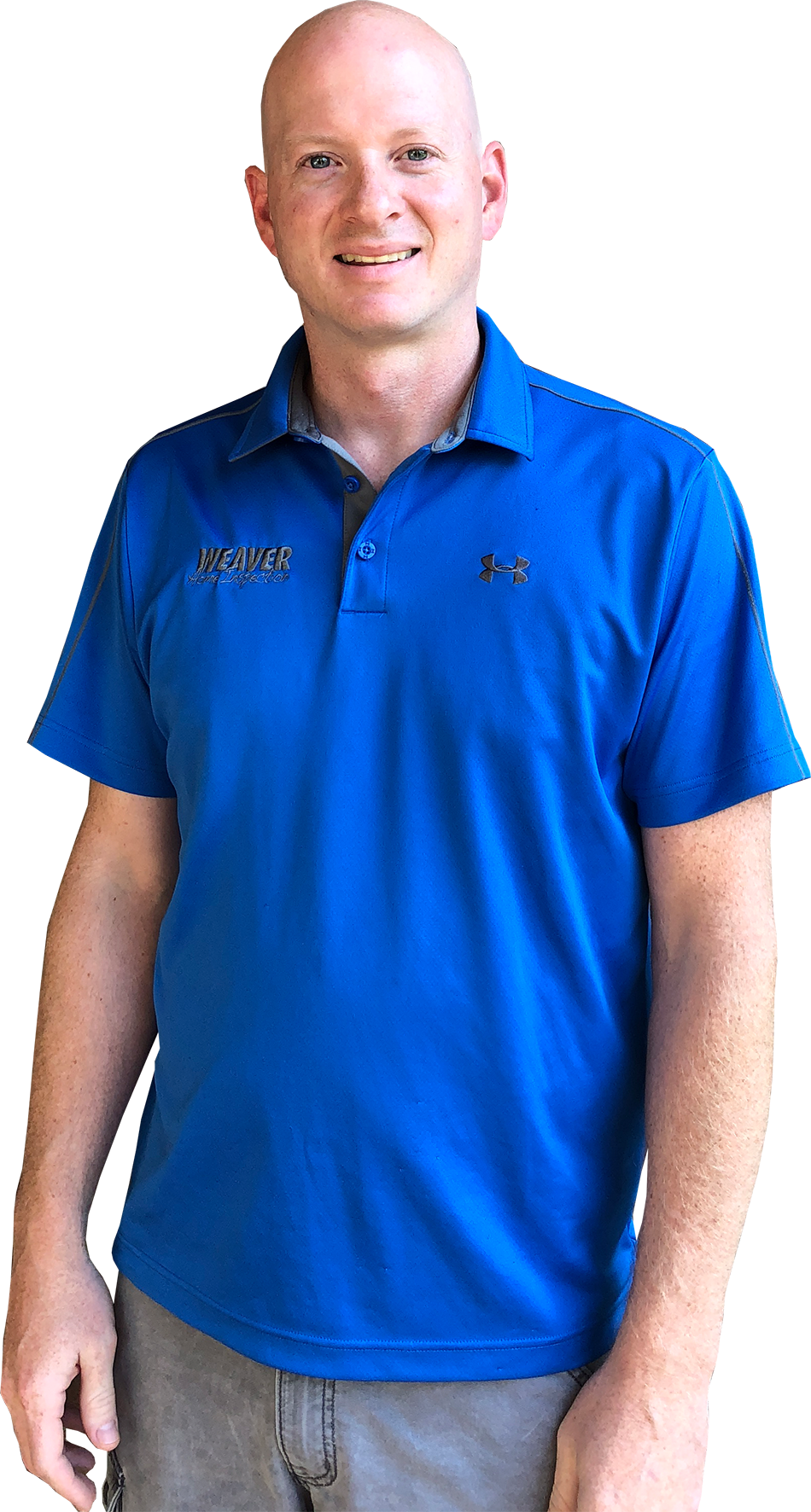 Weaver Home Inspection is owned and operated by licensed home inspector, Jon Weaver. Jon began his inspection company in Crossville in eastern Tennessee and has recently relocated to right outside of Nashville. He remains equally committed to both his new and existing clients, and that stellar customer service is what truly sets Weaver Home Inspection apart from other companies. Home buyers and sellers rely on Jon to prioritize their needs and help them save money on post-purchase home repairs or increase their own negotiating power in today's competitive market.
In his spare time, Jon enjoys sports and spending his time with two young daughters.
Tennessee Licensed Home Inspector #1490
Jon Weaver is licensed as a home inspector in the state of Tennessee. He entered the field because he wanted a career that fit with his interests and extensive knowledge of home building. While building a home for his family, Jon worked as the general contractor and learned everything he could about the industry through his own research. During this time, he was advised to pursue a career as a home inspector and found it to be a perfect fit with the skills he already had. He enjoys the variety that his career entails and is eager to help each new person he works with make the best decisions possible when buying or selling a home.
Constantly Seeking Education
Jon never underestimates the importance of staying educated in the home inspection industry, which is constantly evolving. As someone who enjoys self-educating and researching his topics of interest, he is passionate about staying up-to-date with the latest regulations and practices in the home inspection field. He also stays knowledgeable about home contracting and construction, making sure that he knows exactly where to look for home issues and that he is able to explain what needs to be fixed in a way his clients can understand.
Contact Jon Weaver now to schedule an appointment with a reliable home inspector.
Please call us about our discounts for active military and veterans.